Featured In

Catch my latest health tips on Milwaukee's Favorite TV Morning Show
THE MORNING BLEND ON TMJ4
5 EASY TIPS TO LOWERING CHOLESTEROL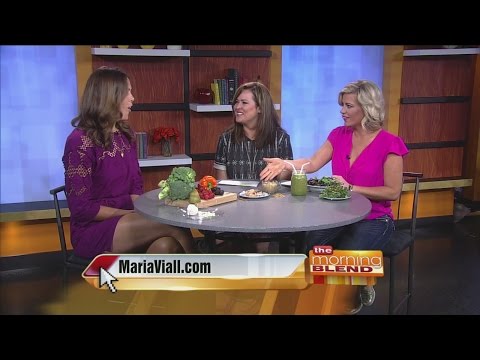 BALANCE YOUR BODY WITH SEASONAL EATING
HOW TO EAT YOUR SUNSCREEN
SNEAKY CALORIES THAT ADD UP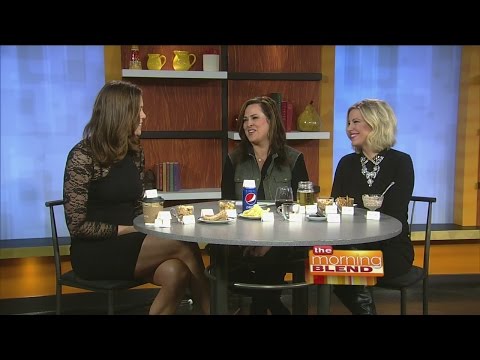 EAT YOURSELF INTO A GOOD MOOD
MAKE YOUR FAVORITE JUNK FOOD HEALTHIER
EATING TO RELIEVE PMS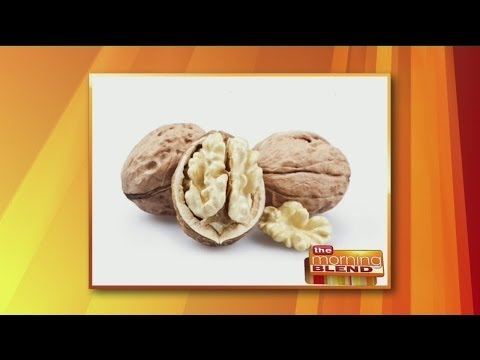 IS PALEO PRACTICAL?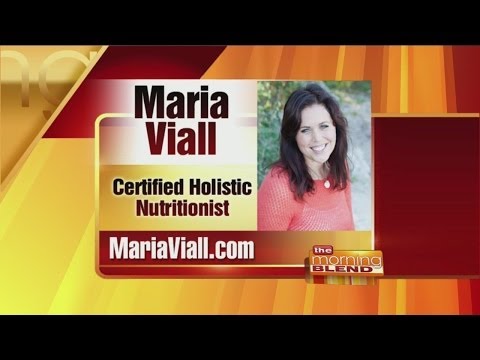 HEALTHY SPINS ON HOLIDAY TREATS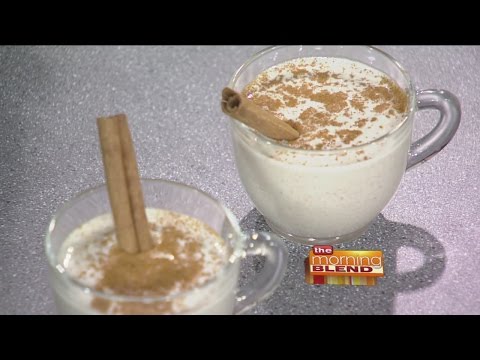 QUICK & EASY MEALS FOR BUSY FAMILIES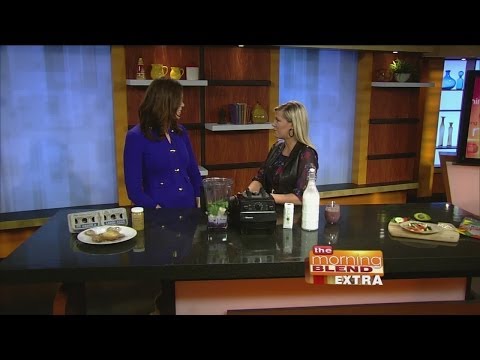 HEALTHY DESSERTS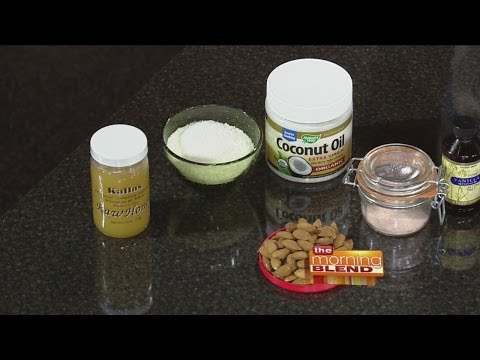 BRINGING SEXY FAT?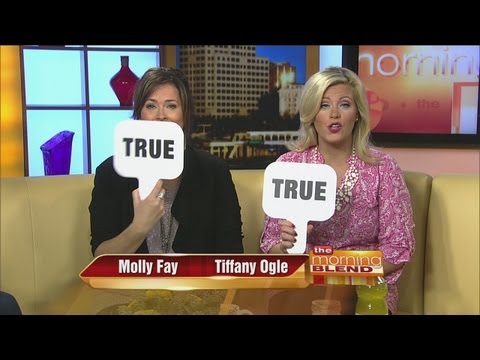 WHY ALL THE GLUTEN-FREE HYPE?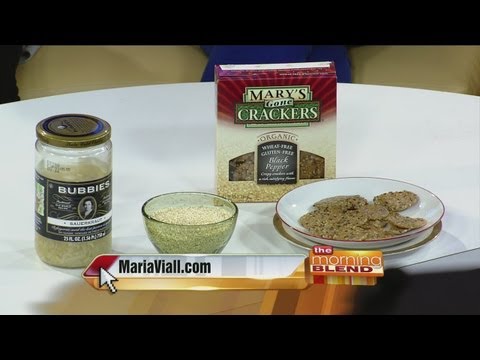 WHAT'S WITH THE COCONUT OIL CRAZE?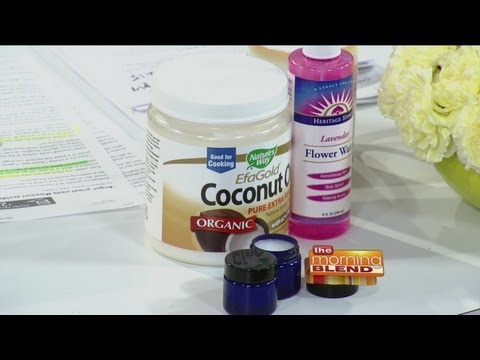 WOMEN'S HEALTH TIPS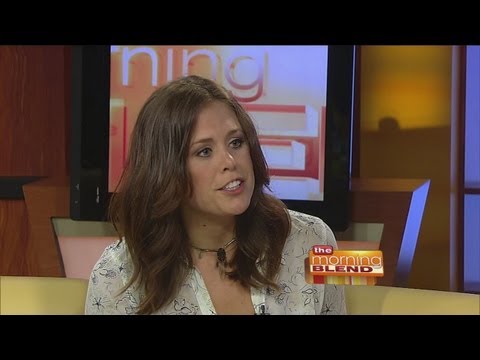 OLD WIVE'S TALES: HEALTH TRUTH OR MYTH?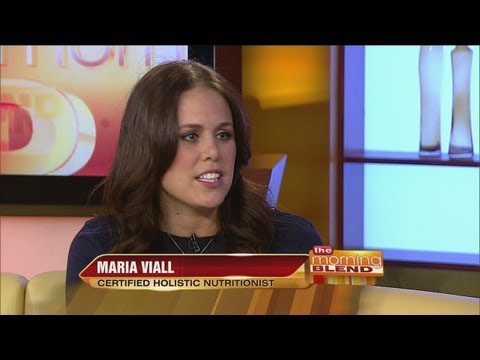 CLEANSE YOUR BODY
ALSO FEATURED IN
by Noa Glow | July/August 2012
Trained at New York's Institute for Integrative Nutrition and Vancouver's Institute of Holistic Nutrition, Bountiful Body founder Maria Viall can help you make dietary changes that produce lasting health results—and that create a life of joy and gratitude.
"Food should be something we find pleasure in, not fear," says Viall, who, having gone through her own roller-coaster ride with dieting, body image and depressive states, aims to help her clients find pleasure in food and feel amazing in their bodies.
Though sweets are often associated with enjoyment, sugar—when abused—is an obstacle to vibrant health and happiness. "When I was disconnected to what my body needed…I would slip into a lethargic, melancholic state where weight liked to set up camp," she says. "When we're disconnected with what we eat and how we feel, we tend to go for food like sugar and artificial sweeteners to provide a quick fix. But it doesn't fulfill us."
After hearing similar stories from her clients, Viall created her 21-Day Sugar Detox program (offered this summer for $59 through mariaviall.com). The program—which includes a set of guidelines, a recipe book and weekly live check-ins—can help you lose weight, increase energy, improve sleep, brighten your skin and hair, and "feel amazing all over."
"Sugar has such a strong effect on your body…but is even more exhausting to your emotional and mental thought process," she says, adding that anxiety, depression, moodiness and impatience are just a few conditions that can drastically improve—if not disappear—by cleansing your body from sugar.
"I don't believe in restrictive dieting and calorie counting, so this program includes neither," Viall stresses. "The focus is less on what you can't eat and more on how you can transform your relationship with food to optimally serve you."
___________________________________________________________________________________________
Bringing Pleasure Back to Eating Healthy
The first words that people think when they hear healthy is: diet, restriction, tasteless and boring. At least that is what I used to think!
As a professional athlete, my physical body was the top priority in my life for over a decade. However, I found myself consumed and overwhelmed by the mixed messages that I was receiving about health, weight, body shape and nutrition. I found myself in a very destructive and unhealthy relationship with food that led me to an undesirable state of being.
I was unhappy in my body. From forcing myself to work out all the time, my energy was lacking and I was unsatisfied with the results. I was stressed out which caused some serious effects on my mood and body image. I didn't understand how someone who has been active and educated on how to work out and "eat right" could possibly feel miserable in her own skin.
Thankfully, the blanket over my eyes was removed from an acupuncturist. She talked to me about real food and how the idea of restriction diets and calorie counting were what's making us unhealthy. She woke me up to REAL FOOD!
And that is where Bountiful Body was created! I get to help women rediscover the pleasure of eating amazing foods while regaining their health and reconnecting their relationship to their body. They always say the best motivation is your own story and mine is no exception.From that point on, I immersed myself into the field of holistic nutrition and how to nourish and heal your body with food. Good, delicious satisfying food! I knew I was meant to help others make the same discovery within their own bodies.
So I walked away from a comfortable job in pursuit of what really moved me.
The best part is I get to share delicious recipes anyone can make and everyone will enjoy using ingredients that are nutrient dense and taste amazing. That is why I absolutely love Hemp Hearts! They are so darn tasty you would never think they are packed with omega 3s, fiber and protein. Plus, they can be used in such a wide variety of recipes from smoothies, soups and cereals to desserts, casseroles and salads.
I think it is a wonderful thing to help others achieve a level of optimal health and self love. Each day I wake up and am happy that I made the conscious decision to follow my passion and receive all of the beautifulchallenges, gifts and lessons along the way, knowing they bring new insight and ways to grow. As Dr. Seuss said "You'll miss the best things if you keep your eyes shut."
Maria Therese Viall is a Certified Holistic Nutritional Coach based out of the Vancouver area. She works in person or remotely to transform your body into one that is vibrant, glowing, and full of energy. She helps you develop a deeper understanding of the food and lifestyle choices that work best for you and implement lasting changes that will improve your energy, balance and health. Visit her atwww.mariaviall.com or follow her on Twitter at:@BountifulBody.
___________________________________________________________________________________________
FEBRUARY 08, 2012
Holistic health expert Maria Viall, who helps clients reach optimal health through her Bountiful Body program, shares her recipe for Fresh Guacamole – trust us, this gorgeous green guac is to die for! Plus, find out why you should leave one whole avocado pit in the serving bowl … and why fearing avocados for their fat content is a mistake (in fact, this "no-risk, high-reward" food boasts enough benefits to have you running to Whole Foods – especially when the "five avocados for $5" promo is on!).
Have an Avocado Love Affair
While many call the avocado "too fattening," Maria says the truth of the matter is that this green gem of a fruit provides protein, healthy oils and fats, over 20 vitamins and minerals and complex carbohydrates. Consuming half of an avocado with your meal will not only keep you feeling satisfied long after you eat, it will also help balance your blood-sugar levels.
Avocados boast the following health benefits:
Glowing skin and hair (when used internally and externally)

Prevents breast cancer and heart disease

Contains 23% of your daily recommended dose of folic acid

Contains more potassium than a banana

Prevents cardiovascular diseases and hypertension

High levels of lutein help in the prevention of macular degeneration and cataract

High in monosaturated fats (the good sexy fats)

Helps balance blood sugar and promotes weight loss
And now, without further adieu …
Maria's Fresh Guacamole
Ingredients:
4 ripe organic avocados (reserve one pit)
1/4 lime
1-1/2 cups chopped fresh cilantro
Sea salt
Directions:
1. Slice avocados and remove pits. Save one pit to keep in guacamole.
2. Scoop avocado out into a serving bowl.
3. Add chopped cilantro to avocado and mash with a fork. (The more you mash, the creamier it will get. I sometimes add another half of an avocado before adding the pit the end to get the chunkiness I like.)
4. Squeeze juice of lime into mixture. Add 1-2 pinches of sea salt and stir.
5. Place reserved pit into guacamole (it's somewhat of an old wives' tale that this keeps the mixture from turning brown; I simply think it looks cool).
There's Something About Cilantro …
Maria's guacamole recipe uses a lot of cilantro (also known as coriander) – an amazing cleansing agent associated with helping to eliminate heavy metals and toxins. Here is a brief list of some other benefits this gorgeously green herb has to offer:
Reduces naseau and diarrhea

Aids in menstrual cramping, bloating and even moodiness (ladies: this is a green flag to dig into that gauc!)

Promotes healthy liver function

Improves digestion

Acts as a natural anti-septic and anti-fungal agent to skin conditions such as eczema

Helps regulate insulin and blood sugar levels
Try this recipe and tell us what you think! Don't forget to visit Maria online at mariaviall.com for more nutrition tips and great recipes.